MODULE – A4
For 5th level characters
Deep in the sylvan forests of Elenia, the Temple of Trayth disappeared long ago. The Temple to the Elven deity of war, Illera, is rumored to have the only direct gate from the continent of Trayth to the outer planes and it holds the key to the mystery of the lost memories of your companions. Your group has clues found in now conquered dungeons that indicate the temple holds secret that can stop the Dragon Queen from invading the rest of the continent and turn the tide of war. She knows of your quest and now it is a race to see who will find the Temple of Trayth.
This Module contains
Outdoor Encounter Maps, 1 Continent map overview, 2 continent map close-ups, 1 country map, 3 settlement details, 2 new artifacts, encounters, traps and all in full color. Plus easy to use Removable Monster, Magic Items, and Dungeon Map.
This fourth module in the Dragonwars of Trayth adventure series is ideal for 3 to 6 players. Each of the 25 modules in the series can be played individually or as part of the Epic Quest that takes players from 1st to 30th level of experience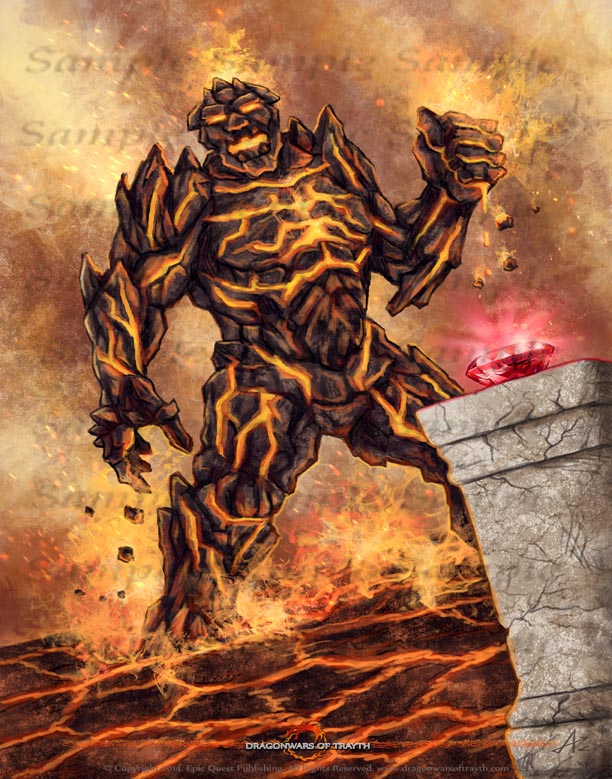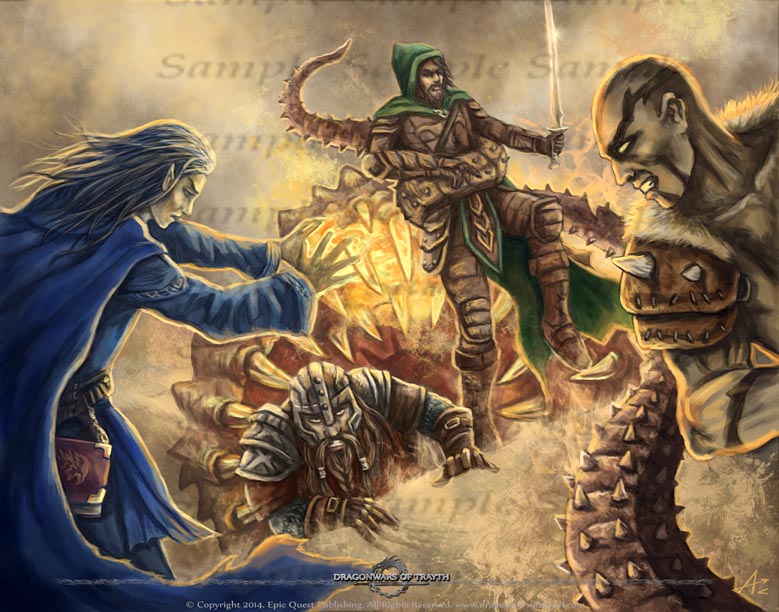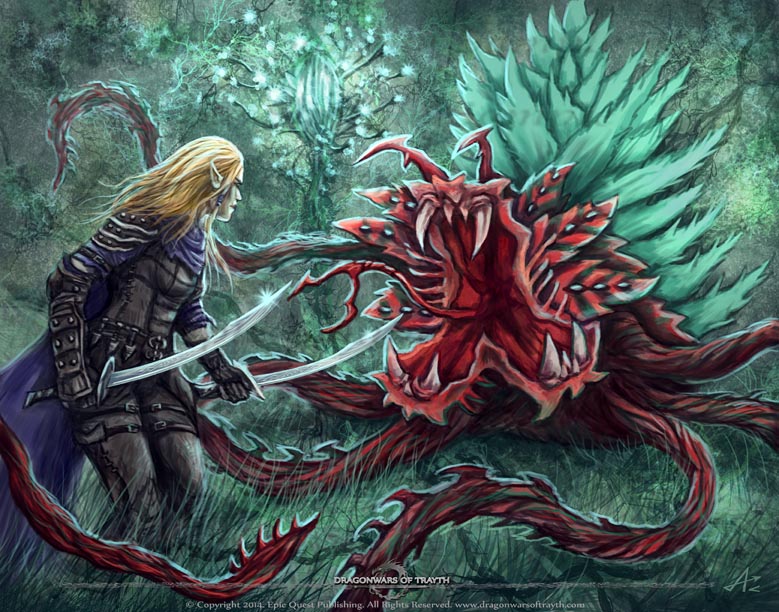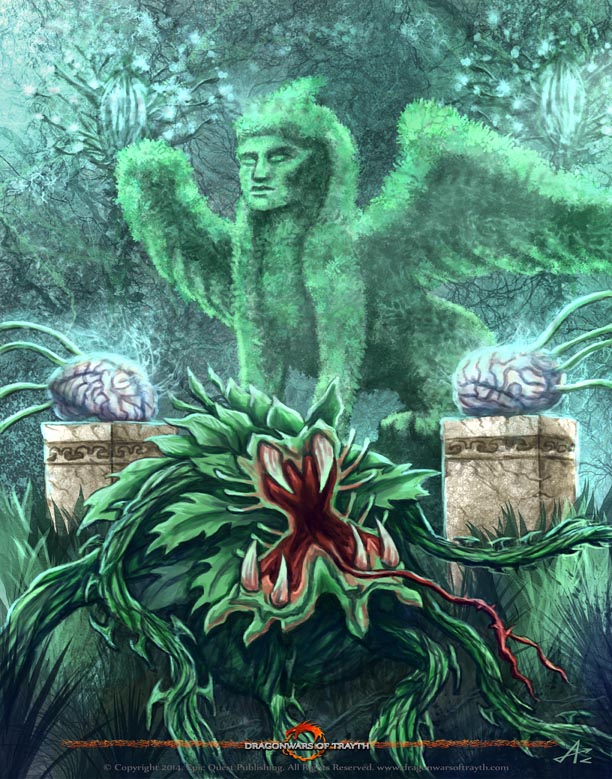 All Art Available on T-Shirts and Posters
Modules, T-shirts, and Posters, and More
Available at the
Epic Quest Store