MODULE – A6
For 6th level characters
A note recovered in the Black Dragon Gorlims hoard has given the only known clue to the location of the Ruins of Lythar and the remnants of the infamous Temple of Elemental Chaos. The Druid, Aritra travels with the group in the hopes of finding the ruins and an entrance to the dungeons below. The group must venture into ancient forests, past elemental wards and battle aberrations that have taken up residence in the ruins. The adventure just scratches the surface of what is yet to be found within.
This Module contains



2 Full Outdoor Encounter Maps, 1 Continent map overview, 1 continent map close-up, 1 country map, 4 settlement details, 2 new artifacts, a dozen encounters and all in full color. Plus easy to use Removable Monster, Magic Items, and Dungeon Map.
This sixth module in the Dragonwars of Trayth adventure series is ideal for 3 to 6 players. Each of the 25 modules in the series can be played individually, or as part of the Epic Quest that takes players from 1st to 30th level of experience.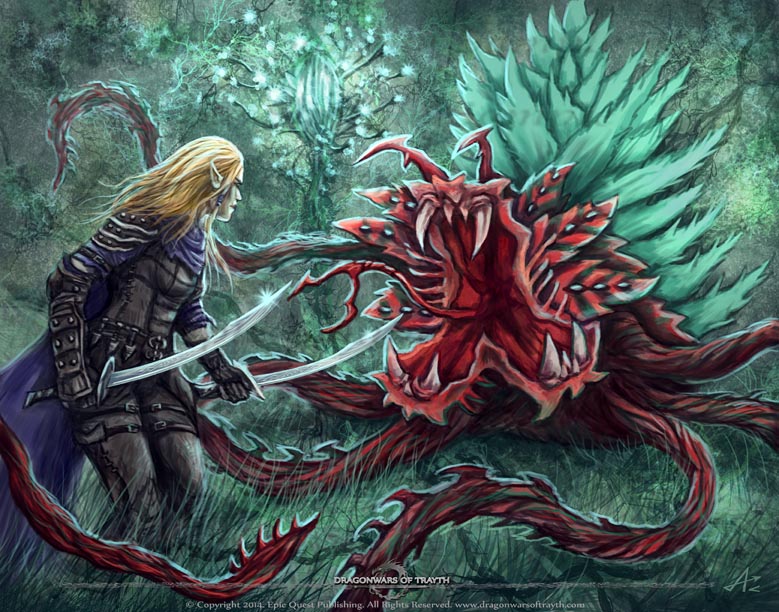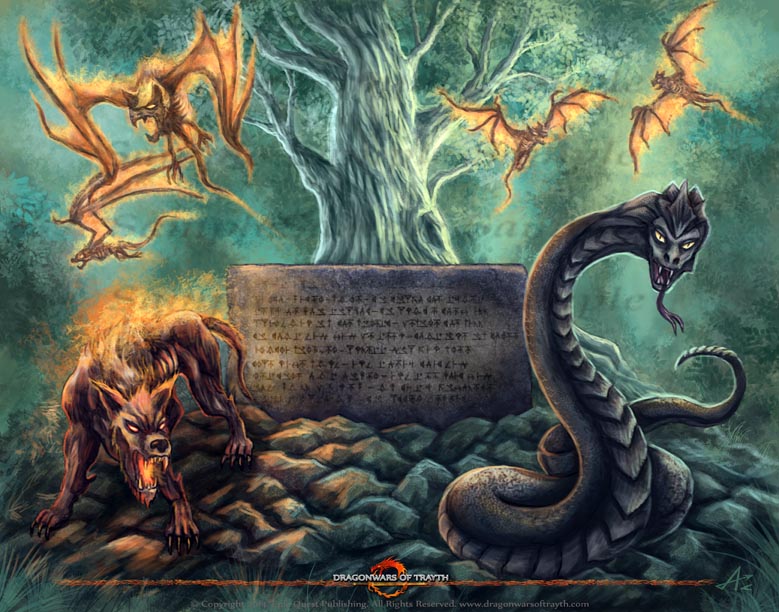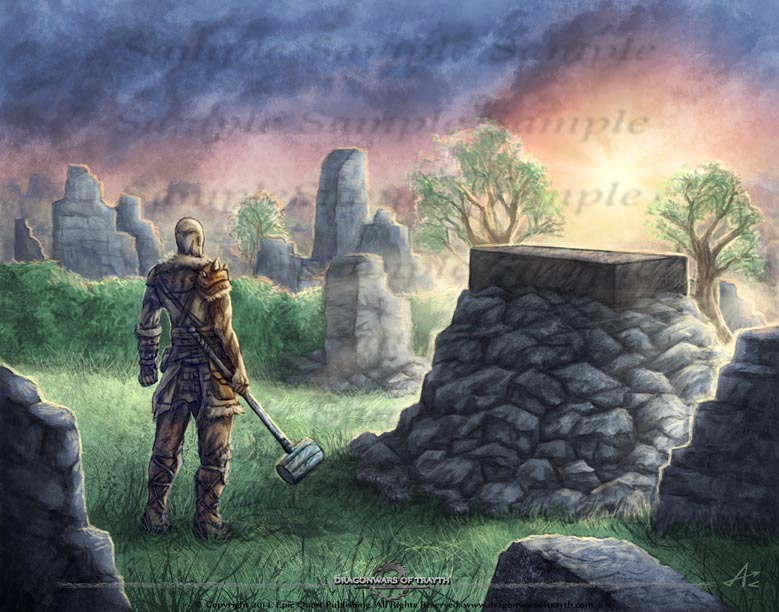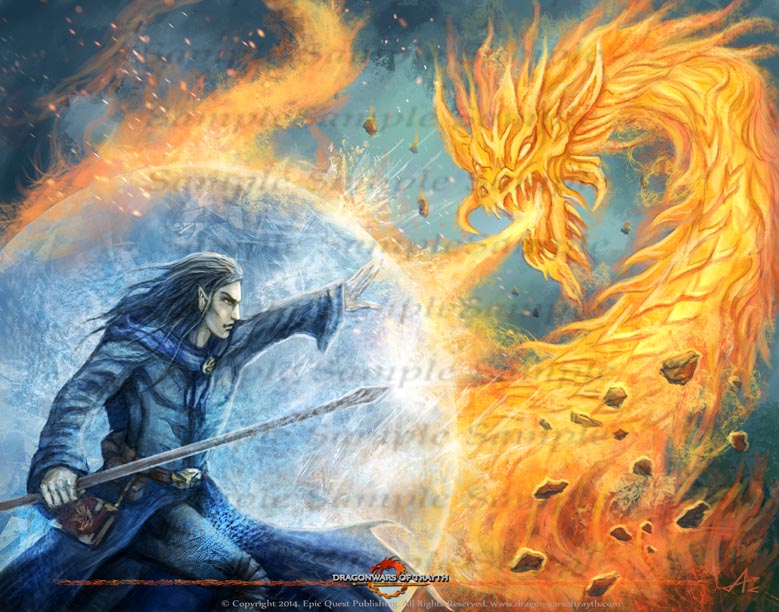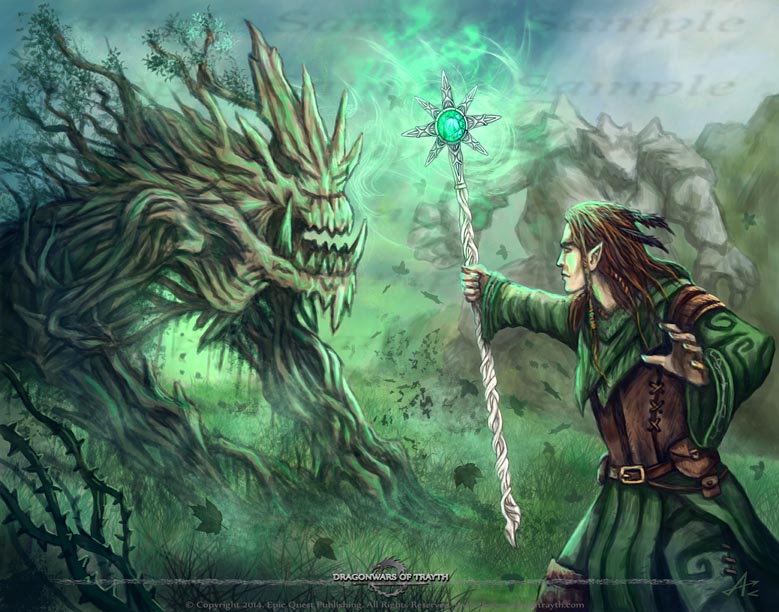 All Art Available on T-Shirts and Posters
Modules, T-shirts, and Posters, and More
Available at the
Epic Quest Store