MODULE – A2
For 3rd and 4th level characters
The Princess of the country of Vallon is missing. Taken from her own throne room where she was reigning in place of her missing father. The group is called upon by the high priest of Illera to find her and prevent the invasion of the kingdom.
The group must brave the enemy territory of Morgus where the arch-devil, Asmodeus, has taken that kingdom and infiltrated the fortress city of Belar. It is believed the Princess is there and is about to become the latest victim in experiments that turn demi-humans into draconic abominations.
MEGA DUNGEON
This Module Contains
Two full dungeon level maps, 1 continent map overview, 1 continent map close-up, 1 country map, 1 fortress map, 2 settlement details, 3 new artifacts, 81 dungeon rooms and over 40 encounters and traps all of which is in full color. Plus easy to use Removable Monster Section, Magic Items, and Dungeon Map.
The second module in the Dragonwars of Trayth adventure series. Ideal for 3 to 6 players. Each of the 25 modules in the series can be played individually or as part of the Epic Quest that takes players from 1st to 30th level of experience.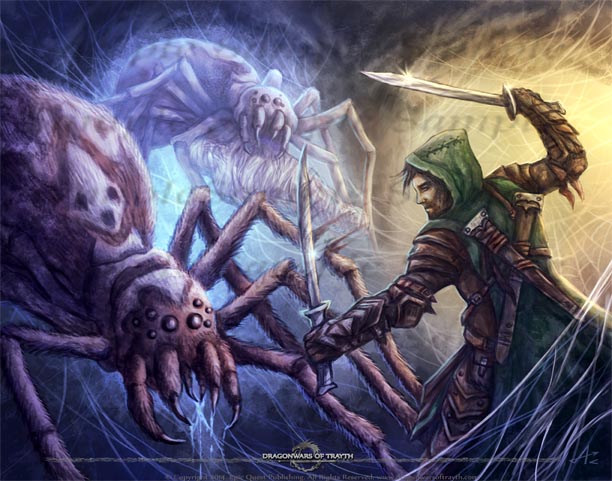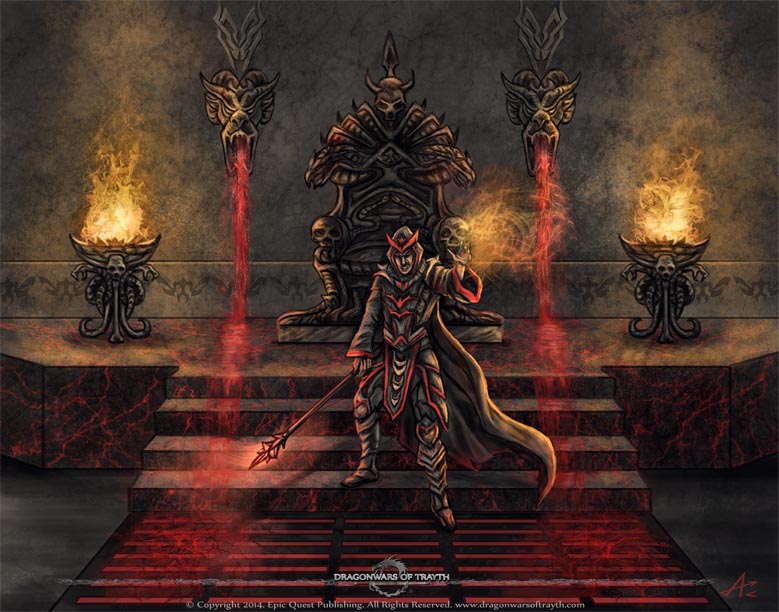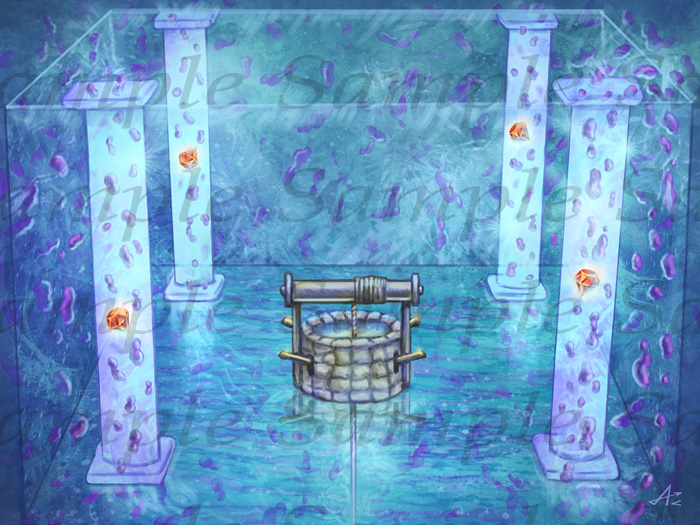 All Art Available on T-Shirts and Posters
Modules, T-shirts, and Posters, and More
Available at the
Epic Quest Store